If you don't already have your fermentation kit, please check out this page.
It is essentially a bag in a pot. This is the most labor-intensive of the all grain brewing setup options, but also the cheapest.

Pros:
Easy to put together
Low cost
Cons:
Highly manual process
Very difficult to achieve wort clarity
Low accuracy
I used this system in Japan recently (check out the post here) and it works just fine, but overall it lacks the level of accuracy and ease of use I have come to expect.
You can easily get the equipment shipped to whichever country you live in (click here – and make sure you add a thermometer to your order).
TThese are great. They solve the problem of keeping a constant temperature by using an insulated cooler. My favorite model by far is made by The Brew Bag. It features reinforced straps that keep the grain in suspension and protect the bag from wear and tear.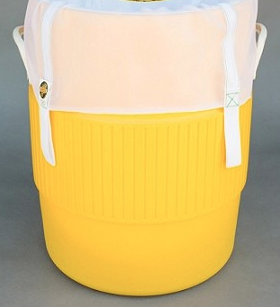 Pros:
Easy to put together
Simple and practical, easy to put together
Relatively low cost
Keeps temperature constant
Cons:
You'll need to add a picnic cooler (get a great brewing cooler here)
Still requires a brew pot/kettle (get one here)
Adventures In Homebrewing have put together a BIAB and cooler set. It costs around USD $120 – and yes – they will ship to your country.
I used one of these in China when helping do some preliminary brewing training. It's the best way of brewing in a bag that I have ever experienced. The bag is made of a stainless mesh which fits into the kettle but is kept off the base with tiny feet. When draining and sparging, the whole bag hooks to the kettle, making it super easy.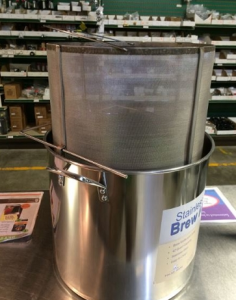 Pros:
Easiest and quickest BIAB to use
Easier to recirculate and clarify wort
All-in one brewhouse
Low storage requirements
Very easy to clean
Robust and durable
Cons:
The price: about USD $250
Manual temperature control
If you are brewing in a bag for financial reasons, this will be less attractive. If, however, you are brewing in a bag for simplicity or storage limitations, this baby is for you. Get it from homebrewing.org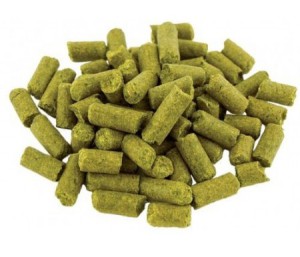 Go For it!
Although they do differ in how well you can brew, the ease of use and the price, these three all-grain brewing setups are super simple to operate and will have you brewing in no time. Everything can be purchased from Homebrewing.org or eBay with ease.
Cheers!
That's all for now, brewers! Please leave any questions or feedback in the comments section below!