Is eBay a Good Resource for your Brewing Needs?
Should I build my brew house from materials at the hardware store? Is it better to shop at my local home brew store? Or can I trust eBay for my needs?
I have spent a large amount of money and a good deal of time buying brewing equipment and supplies, and much of my current brewing systems were supplied by eBay sellers. eBay is a great resource if you are looking for a good deal, second-hand brewing equipment, or if you don't have a home brew supplier near you. But there are several things you need to know first.
Pros:
eBay is an enormous, international marketplace, so people from all over the world are competing for your business. This opens up several opportunities, such as: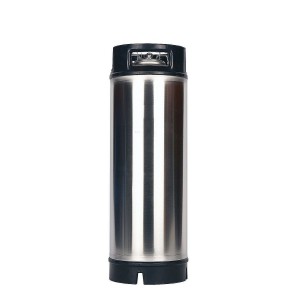 International shipping – get your items no matter where you are
Multiple languages
Find some great deals
Huge range of choice
Trustworthy review system
Shop with PayPal
Compare products and suppliers fast
Just to name a few. If you haven't bought any of your gear on eBay yet, take a quick search for yourself. There are literally thousands of beer and brewing-related products available.
Cons:

Of course, there is a dark side to eBay, especially for brewers. But, if you use the pages on this website as a guide, you should be able to deal with the following:
Very little customer support – generally, when you buy something on eBay, you're on your own
Occasional scammers or bad sellers
No way to test products
Items may be 'as described,' but missing key information
Shipping can become expensive for heavy/large items
Alternatives to eBay
Local home brew supplier. Whenever possible, please show your support for local businesses that support the world of beer and brewing. Also, home brew shop staff are a great source of information.
Brewing – specific online retailer. Usually a cost-effective option, but sometimes more expensive than eBay (though not always). Try Homebrewing.org.
Stay Safe!
Do your research on any given product before you buy from eBay. Much of my current equipment was purchased from eBay sellers, but so was much of the stuff I had to throw out.
Also be sure to test your new stuff before you give feedback. That one is a double-pro tip!
Cheers!
Do you need help with eBay purchases? Have a story about buying on eBay? Leave a comment if you have any questions or want to share feedback.