The right combination of good quality brewing ingredients is one of the most important (and entertaining) things to spend you time on. Here are the resources for planning the perfect all-grain recipe, finding the right dry hops to go with your kit beer or figuring out your water treatment for that bohemian lager, and much more. Check out all the ingredients.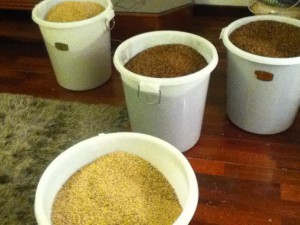 Reviews, comparisons and resources for malted and unmalted grain. Find out where to by rare specialty malts, compare American Crystal with British Crystal and discuss experiences with base malts. Click here.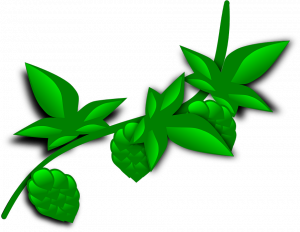 Possibly the greatest of all plants in the world, and one of the greatest ways to experiment with your beer. Find hop charts, recommended quantities, uses and resources on the hops of the world. Need to calculate bitterness conversions? Looking for a source of rare New Zealand hop cones? Find more here.
Same recipe, same equipment, same brewer, different yeast. Different beer. Unravel the mysteries of yeast here, including pitching rates, temperature ranges, flavour reviews and recommended style matches from all the world's top yeast banks. Click here.
Get the "scoop" on malt extracts. Is LME better than DME? Can I use dry amber malt with a porter recipe? Where can I find the full range of malt extracts anyway? Here, we will help you compare malt brands and resources, as well as insights into their ideal uses. Check it out.
Put down the bag of sugar and the yeast under the lid! Here, we will help you go from the tart, unpleasant taste of your supermarket homebrew, and teach you how to make that can of beer extract taste just like the craft brew you are looking for. Winning Beer Kit combinations, adjustments and advice will take your kit beer to the next level of amazing. Look here.
Discussions and reviews for hardcore brewers. Fruits, herbs, spices, water treatments, minerals and more. Find out more here.
Share Your Wisdom
Tell the community about your experience with any ingredient by leaving a comment!
Just Ask!
Too much to choose from? Afraid of making the 'wrong choice?' Or stuck with an ingredient you don't know how to use? Leave a comment and ask the community.