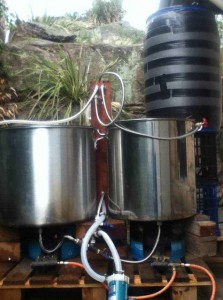 Half the joy of brewing is in the gear. From throwing together the bare minimum of low-tech items to produce a brew on short notice, to starting the next upgrade: tinkering with your brewing technology provides hours of entertainment. Not to mention the improvements to your winning beers! Browse all equipment here.
Want to know something more specific?
I will help you choose the best gear for your brewing level, including complete systems for:
Have Your Say
Have you used any of the great brewing equipment here? Was it the best, or was it not so great? Or maybe you know of something that isn't reviewed here yet! Each post will have a comments section for you to let everyone know the score.
Just Ask!
Wondering what to buy? Which is better? Totally lost? Reach out to the community by asking a question in the comments of any post or review.
---