Why Make Your Own Beer Kit?
Whatever your reason, at some point you may decide you need to make your own beer kit. This article is based on the minimum amount of gear that you will need to get started.
If you have decided to make your own beer kit, you then need to decide on your level of brewing. The established home brewing methods of making beer may require more or less equipment depending on the level of technicality:
Homebrew in a can (kit brewing): the least amount of equipment
Extract brewing: slightly more equipment
Partial mash brewing: a few more gadgets than extract brewing
All-grain brewing kit: moderate-to-heavy equipment list
Next, you will need to decide on serving. The most commonly used beer packaging for homebrewers are:
Bottles: minimal equipment but plenty of bottles and caps
Kegs: more technical equipment, but you don't need cartons of empty beer bottles.
Once you know which methods you want to use, putting your customized beer kit together is easy. For this article, we will assume you will be bottling your beer.
Beer Kit for Homebrew Cans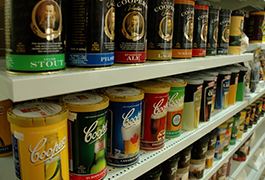 Because the brewery has already made your beer and condensed it into a convenient can, all you will really need is fermentation, measuring, and cleaning equipment.
Fermenter: A food-grade plastic (HDPE) bucket with a sealable lid will work very well as a beer fermenter. You will need either a food-grade plastic tap fitted to the side (near the bottom) or a siphon. The tap will be much easier. You should also fit a small airlock to the lid.
Airlock: you can make one yourself, but they are very cheap to buy from a home brew supplier.
Soft Sponge for cleaning your fermenter.
Non detergent-based cleaner: detergent makes your beer lose carbonation faster.
Hydrometer (optional): a tool to measure the density of your beer, know when fermentation has stopped, and find out your alcohol volume.
Bottles and caps: clean, fresh PET bottles work very well. If you are using glass, you will need a capper as well.
Capper: several varieties exist, from the slow but very cheap Hand Capper to the deluxe Bench Capper.
Sanitiser: Iodine, bleach solution, or alcohol sanitizer in a dedicated spray-pack work extremely well.
Bottle Brush: for cleaning bottles.
These items provide the bare essentials. All the equipment following will build upon the list above.
Extract Brewing Kit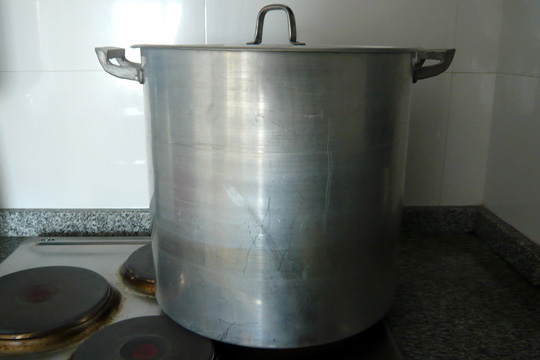 The second easiest kit to build gives you considerably more control over your product. In addition to the list above, you will need:
A pot of near-equal volume to your fermenter. It is much easier if you can also get a tap into the bottom of your pot, but not necessary.
Up to three hop-bags (optional) for removing hop waste from your beer.
A cooking thermometer that can handle temperatures up to boiling point.
Partial Mash Kit
You will have far greater control over your beer, but you will need just a little more equipment:
Grain Bag: big enough to hold the required volume of grain you will be mashing.
All-Grain Brewing Kit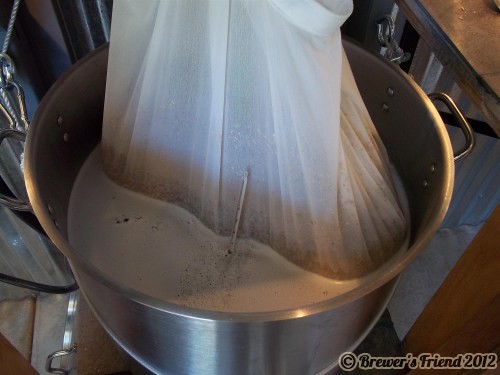 For the least amount of equipment to do an all-grain brew, you will also need:
A bigger grain bag: capable of holding all the grain you need, plus enough excess room for water to move through and thoroughly soak all the grains.
If you are using the brew in a bag (BIAB) method, your beer will have a lower efficiency (less beery goodness per pound of grain), but you will be up and running.
Cheers!
So there you have the minimum requirements needed to make your own beer kit. You may find that it's easier to just buy a pre-made starter kit (click here to browse the supplier directory) and add on from there. However, these items above will form the foundations of your new winning brewery.
Please leave a comment if you have any questions or feedback!