How-To Guide and Galaxy Pale Ale Recipe
Home brew kit beer doesn't have to be looked down upon by experienced brewers and beer drinkers. In fact, many of the kit beers available are carefully developed recipes, produced by experienced breweries and condensed into cans for you to use with ease.
Unfortunately, often times they are packaged with lazy-boy instructions, low quality yeast, and recommend additions involving table sugar – you should avoid these things at all cost. If you want to make beer, follow these ten easy steps and you will soon learn how to improve kit beer with barely any extra effort!
Brewing Kit Beer
Technically, kit beers are already brewed – all you need to do is mix and ferment. The following is an easy guide on making a kit beer every bit as good as a quality all-grain batch. We will be replacing the use of sugar with a dry malt extract, adding finishing hops and dry hops and will even get you to use some specialty malt.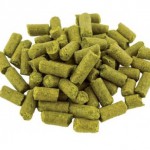 For the purpose of this How-To guide, I am going to be making a Galaxy Pale Ale – one of my favorite kit beer recipes. To make your own winning beer, simply substitute any (or all) of the ingredients with your own choices.
What You Will Need:
A basic homebrew fermentation kit. If you don't have one yet, click here for a quick guide: https://winningbeers.com/how-to-make-your-own-beer-kit
A can of kit beer
A yeast suitable for the beer style
Additional malt extract (instead of sugar)
About 100g-500g of cracked specialty malt
Finishing and/or dry hops
A coffee plunger or a big kitchen strainer
A pot capable of holding 2 liters of water (about 2 quarts)
A teacup
Since I'm making a Galaxy Pale Ale, my recipe looks like this:
1.5kg can of Coopers Pale Ale (about 3 pounds)
1 sachet of Fermentis Safale US-05
1kg of Light Dry Malt Extract (about 2 pounds)
200g of cracked Crystal Malt (about 7 ounces)
Finishing hops: 15g of Galaxy hops (about half an ounce, sold in a teabag)
Dry hops: 15g of Galaxy hops (about half an ounce, sold in a teabag)
To find kit beers and ingredients, check out my suppliers page.
How To Do It
You'll be amazed at how easy this is, and how well it turns out.
Bring two liters (about two quarts) of water to the boil. As soon as it reaches the boil, remove from heat and add the cracked malt. Let steep for 20 minutes, stirring occasionally.
While the grain is steeping, make sure your equipment is all clean and sanitized.
Using a strainer or coffee plunger, strain the liquid (now called 'wort') into your fermenter.
Mix the can of kit beer and your malt extract into the wort, ensuring everything has dissolved.
Add cool water to the fermenter, filling up to 20 liters (about five gallons).
Add your finishing hops to the teacup and use it to make a cup of hop tea. Empty the teacup into the fermenter.
Assuming your wort is within the temperature range (as recommended on your yeast label), you can now add the yeast and seal your fermenter.
Ferment as normal.
After three days, add your dry hops (if you plan to dry hop your beer).
Continue fermentation as normal.
You may be worried about adding dry hops and infecting your beer – if you have used a store-bought finishing hops bag you needn't worry. They are sealed in sanitary conditions and hops are a mild preservative anyway.
Done!
And that's how easy it is to make your kit beer into a real winner! As long as you have taken care of your sanitation, followed all the steps, and kept your fermentation even, this method will please even your most formidable critics.
Cheers
If you would like a recommended recipe, have any questions, or want to leave feedback, please do so in the comments section. Enjoy!