---
The UK craft beer industry has experienced solid growth in the last ten years. There are now more than 1,400 craft breweries in the United Kingdom, a growth of more than 10% compared to the year before, and more than 30% over the past three years. 204 new breweries have opened in the past 12 months – bringing the total number of breweries to its highest point since the 1930s.
There are now an astonishing 11,000 real ales available in the United Kingdom and one in six pints of beer sold in a pub is cask ale. The rise in the popularity of craft beer has been so clear that it is now included in the Office for National Statistic's basket of goods and services that are used to calculate inflation.
2016 is expected to be another exciting year in the world of craft beer. Here are some noteworthy trends in the beer market for this year.
More Buyouts of Craft Beer Companies by Major Players
The sale of the Camden Town Brewery to the giant multinational brewer Anheuser-Busch InBev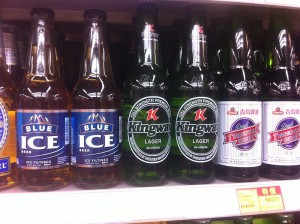 (AB InBev) is just the latest in a string of acquisitions by the big players. AB InBev is already the largest brewer in the world and is only getting bigger after its recent acquisition of the huge brewer SAB Miller and many craft breweries.
The trend for 2016 is for craft breweries to continue being snapped up by big players around the world. Much of the growth that the beer industry has experienced in recent years has come from the craft sector and the larger breweries are seeking to take advantage of this new expansion through acquisitions.
The involvement of larger players will mean that craft beer will increasingly be a 'mainstream' beverage. It will be more heavily marketed, produced in greater volumes, and enjoyed by more consumers. Many craft beers will become easier to find and they may be reduced in price to compete in what is becoming a crowded market.
Beer will Display Calories Content
Some health experts suggest that beer, wine, and spirits may be fueling the obesity epidemic sweeping the United Kingdom. They have been pushing for alcoholic beverages to display calorie content so members of the public can understand the impact of drinks on their weight.
A pint of 4% beer contains approximately 180 calories – approximately the same amount of calories as a donut. The UK government is expected to take action in 2016 and require craft beers to feature calorie totals on labels. Some craft breweries have already pre-emptively added calorie totals.
Possibly Lower Alcohol Level Percentage Due to New Projected Guidelines
Health guidelines for the safe consumption of alcohol will be modified in 2016. The amount of beer that men can safely drink will be lowered to a pint and a half of 4% beer per day. This is not good news for craft breweries who produce very strong ales.
The new guidelines may drive demand for lower strength beers in the craft beer industry. At the moment, most craft beers place emphasis on their flavor and don't attempt to restrict the amount of alcohol in their drinks. An upcoming trend is for craft breweries to develop great tasting beers that do not have high levels of alcohol.
More Gluten-free Beers to Appear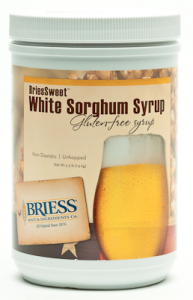 There are now more than 12 million Britons who are choosing to reduce or eliminate the amount of gluten in their diet. Market research group Mintel suggests that this significant number will make gluten-free beer very popular in 2016.
Many breweries have anticipated the trend and have already launched gluten-free beers. The independent Scottish brewery BrewDog is one of the trend-setters and began selling 'Vagbond', a gluten-free pale ale last year.
Instead of using barley and wheat to produce beer, gluten-free beers must be made with alternative grains such as millet, corn, rice, buckwheat, or sorghum.
Non-traditional Beers will Thrive
There has been explosive growth in the consumption of niche alcoholic beverages including cider, perry, and mead in recent years. Analysts suggest the cider market may reach the £1bn mark in the coming years.
The demand for niche alcoholic products is expected to have a noticeable impact on the beer market in 2016, with an increase in the demand for non-traditional beers including ginger beer and root beer. Many craft brewers are already experimenting with unusual flavors in their beers including watermelon wheat beers, pumpkin ales, banana bread ales, coffee stouts, grapefruit ales, oatmeal stouts, cherry ales, and much more. There will be more experimentation as craft brewers look for new market niches in 2016.
Written by The Carling Partnership  Ltd (CPL), an international search and selection company working exclusively within the brewing, distilling, cider, and soft drinks industries. Join them on Linkedin.