I have been asked by several people about gluten free beer brewing, of which I have some commercial experience, so I would like to share the lowdown on brewing with sorghum malt.
Briess have been producing some excellent liquid malt extracts, but can they provide for the gluten free home brewing market?
Briess do also supply commercial breweries with bulk quantities of sorghum malt. The two major concerns they address are: is it safe for celiacs, and does it taste like beer?
---
Safety: 5/5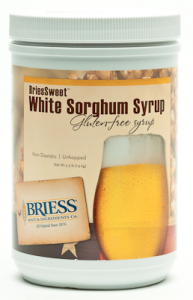 Flavor: 4/5
User Friendliness: 3/5
Cost: about USD $15
Best Supplier: Adventures in Homebrewing
---
100% Gluten Free
Briess White Sorghum has been produced since 2005 and is manufactured to be 100% gluten free. This is important, as many celiacs are intolerant to trace levels as low as 1 part gluten in 1 million parts of beer.
The brewer must be careful, though – your supplier may not have strict GF handling policies, and you yourself must be vigilant on how you avoid exposing your beer to traces of gluten.
Does it Taste like Beer?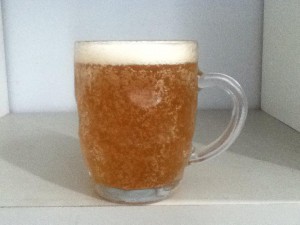 Sorghum is a different grain to barley and wheat, and it does taste different. For a true craft brewer, a difference in taste is a welcome addition, but for a novice it can be confusing or frustrating. However, a good Sorghum Beer tastes great – it's a terrific way to add a spicy finish to the flavoring hops!
One challenge is the amino acids and specific proteins needed to make a malt extract fermentable, which are present in barley and wheat, but different in sorghum. Briess has managed to keep these as close as possible, so you can use this LME with ease.
Briess sorghum malt extract does taste like a sorghum beer, but is an excellent example of style. To get used to the flavor, I recommend trying it in a hoppy GF pale ale for your first recipe.
Verdict:
If you are easily turned off by new flavors, give gluten-free home brewing a miss altogether. If you do need to brew with sorghum for health reasons or you are interested in adding the flavor of sorghum malt to your brewing knowledge, Briess is your best starting point.
Alternatives:
A quick search on Homebrewing.org or Amazon
 will bring up several alternative sorghum-based malt extracts. Be sure to do your research on their gluten-free policy.
Cheers!
Have you used Briess white sorghum malt extract? Do you have any questions? Please leave a comment!