---
Brewdog PUNK IPA in a Can
The classic in-your-face blue Punk IPA label now surrounds an entire can in a very appealing visual effect. At first glance, the canned version appears to be a 'straight to export' product, with Japanese and several European languages directly on the can itself. But is it the same winning beer? Read on for the canned Punk IPA review.
---
Beer Specs
Alcohol content: 5.6%ABV
Bitterness: 35 IBU
Style: India Pale Ale
---
Presentation
From the can to the glass, Punk IPA is a bright gold, effervescent beer with a brilliant white head that lasts. Belgian lace clings to the sides of the glass for an extended duration. There is minimal haze to the beer, with near-complete translucency when poured correctly.
Aroma
Intense tropical fruit salad. The first whiff is almost overwhelming, but quickly subsides into inviting hoppy aromas of pineapple and citrus. Very inviting for hop lovers.
Flavor
From the initial flavor, there seems to be a low bitterness, but it continues to last pleasantly alongside the hoppy taste. The body is somewhat thinner than expected for the style, lacking in caramel or crystal malt flavors, with hops dominating the palate. The use of late addition and dry hops have imparted a slightly waxy mouth feel to an otherwise delicious beer.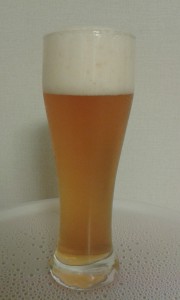 Verdict:
Brewdog's Punk IPA is a little lacking in body and malt-balance for an IPA. At 5.6% alcohol, with its low-malt, hop-driven character, this beer makes an excellent American pale ale. As an India pale ale, however, it is merely 'acceptable'.
Recommended for:
Hot afternoon beer sessions and late lunches.
Punk IPA is widely available from most craft beer suppliers. Read more at the Brewdog Website.