A Brief Study and an Ancient Beer Recipe:
When was beer invented? Where was beer invented?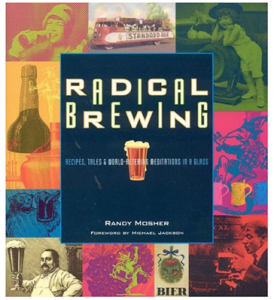 I was re-reading one of my favourite books (Radical Brewing by Randy Mosher) and enjoying an introductory "embellished history of beer". Mosher writes a few notes on the history of beer and presents a comical reenactment of an ancient Sumerian motorcycle gang accidentally creating beer, complete with a tongue-in-cheek timeline of the history of civilization.
This led me to wonder – did beer truly lead to civilization, or is it the other way around?
What We Do Know:
Most archaeologists agree that Neolithic peoples first settled down to an agricultural lifestyle between 10,000 and 12,000 years ago, somewhere in the Fertile Crescent, which crosses from North Africa, across Europe and the Middle East and into Asia. Loose pinpointing suggests Mesopotamia, around modern-day Iraq.
Abandoning a nomadic lifestyle to grow crops and build permanent shelters had obvious advantages, but also some serious disadvantages. For one, the crops available would not necessarily grow all year round, and so food needed to be stored. For another, the water supplies became quickly fouled by human and livestock habitation – infected water was as much a problem for Neolithic humans as it is for many peoples in impoverished areas today.
Neolithic humans, adapting to their new lifestyle, were quick to invent solutions. The silo and granary were quickly developed, and it is at about this time, roughly 10,000 years ago in the Middle East, that beer appears to have emerged.
Grains are excellent for storing during the winter, however they are a high-effort food source, requiring a series of labor-intensive processes before it becomes edible. One such process involves the extraction of sugars into water – the same process used to make beer.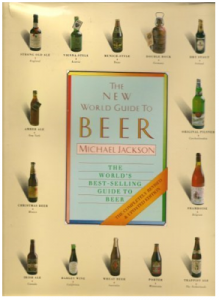 With this knowledge, beer could be produced and drunk more safely than water, the alcohol acting as an antiseptic against the dirty water. Michael Jackson (the author of 
World Guide To Beer
) believes "there is a perfectly respectable academic theory that civilization began with beer".
What We Don't Know
There is a difference of opinion from experts and theorists around why grains were even cultivated when they take so much effort to turn into food. Many believe that the answer is due to the resilient nature of wild cereals and their ability to be grown in adverse conditions.
Over the past 50 years however, several archaeologists have wondered if grain was actually grown specifically for beer, and some suggest bread and other cereal-based foods may have actually occurred after the discovery of beer.
Brian Hayden, of Canada's Simon Fraser University, said: "Signs that people went to great lengths to obtain grains despite the hard work needed to make them edible, plus the knowledge that feasts were important community-building gatherings, support the idea that cereal grains were being turned into beer".
Evidence from archaeological sites in Syria suggests ancient peoples would travel up to 100 kilometers just to find special grains. When local food sources were more readily available, a special purpose – such as the brewing of beer – seems highly likely.
Ancient Beer
What would the ancient beer have tasted like? Once again I'm inspired by Randy Mosher's Radical Brewing. Mosher says that unlike modern day beers, hops were not added to beer until at least 1,100 CE, which leaves around 9,000 years of unhopped beer. Ancient beers would still add flavorings, and often bitter herb blends would be used both for taste and for their extra preservative qualities.
The beer would not necessarily be brewed using malted grains, either – in many ancient recipes a cake or loaf would be made first, which would then be submerged in water and exposed to wild yeast, which would then turn the bread and water into a fermented liquid.
Some of the old recipes are pretty wild, as evidenced by traces left in urns and vessels uncovered by keen archaeologists. Honey, fruit, psychotropic herbs, and mushrooms and all kinds of interesting (or dangerous) ingredients were used.
An Ancient Beer Recipe
Rather than a stone-aged beer, I have decided to share an ancient Sahti recipe, using hops as brewed by the Vikings and still being produced in Finland today.
The following recipe is adapted from a Sahti by Michael Agnew and Mark Roberts, and is available here.
This is an all-grain recipe, in metric, followed by US imperial measurements.
---
Brew Method: All Grain (measurements in Metric)
Batch Size: 18.9 liters
Efficiency: 75% (brew house)
STATS:
Original Gravity: 1.098
Final Gravity: 1.029
ABV (standard): 8.96%
IBU (tinseth): 11.17 (allow extra for the bitterness of the Juniper)
SRM (morey): 9.47
FERMENTABLES: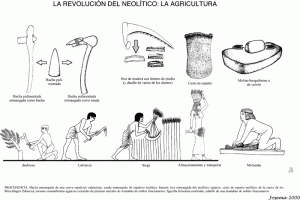 5kg – Pilsner Malt (62.5%)
2kg – Dark Munich (25%)
1kg – Rye (12.5%)
HOPS:
14g – Northern Brewer, AA: 7.8, Time: 60 minutes
OTHER INGREDIENTS:
35g – Juniper berries, Time: 60 minutes
Mash Schedule:
1) Temperature: 50°C, Time: 30 minutes
2) Temperature: 62°C, Time: 30 minutes
3) Temperature: 70°C, Time: 30 minutes
Baker's yeast
Optimum Temp: 18-22°C
---
Brew Method: All Grain (measurements in US Imperial)
Efficiency: 75% (brew house)
Stats:
Original Gravity: 1.097
Final Gravity: 1.029
ABV (standard): 8.93%
IBU (tinseth): 11.31
SRM (morey): 9.45
FERMENTABLES:
11lb  Pilsner Malt (62.5%)
4.4lb Dark Munich (25%)
2.2lb Rye (12.5%)
HOPS:
0.5oz – Northern Brewer, AA: 7.8, Time: 60 minutes
OTHER INGREDIENTS:
1.3oz – Juniper berries, Time: 60 minutes
MASH Schedule:
1) Temperature: 122°F, Time: 30 minutes
2) Temperature: 144°F, Time: 30 minutes
3) Temperature: 158°F, Time: 30 minutes
Bakers Yeast
Optimum Temp: 66-72°F
---
You can watch the video of the original here:

CHEERS!
I hope you have enjoyed this historical post and the recipe for Viking Sahti! For more resources on Ancient Beer, please take a look in these books.
As always, please leave a comment or ask any questions.