When being offered "gifts home brewers will like" from loving family and friends, I often try to imagine the decision-making process. I'm convinced it runs like this:
"He likes brewing, so let's get him a brewing gift. I'll just Google brewing".
"OK…how much does a sparge cost on Amazon?"
Whilst decent brewers truly appreciate the gesture, we do smile inwardly at our superior knowledge of microbiology and thermodynamics. Let's face it…
Finding Gifts for Brewers is Hard!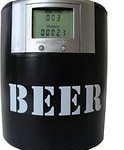 One of the most difficult aspects of having a brewer in your life is having no way of knowing the skill and technical level they have reached – all you know is that they seem to know more about it than you. So giving gifts beer brewers will actually be likely to need or want in their brewing operation is a near-futile exercise.
This is I like to recommend a personal touch; something small but thoughtful – it doesn't have to be beer koozies personalized with the name of their man cave. Something with emotional value is a much safer option than attempting to buy something that may or may not have any relation to their brewing system!
The best things you can give a home brewer are decorative, symbolic, or will help them drink and share their product. For bonus points, add a personal touch to that!
The Personal Touch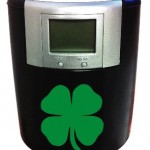 An extremely common trend amongst brewers is a strange kind of vanity. Even if we are operating on a 20 liter home brew system kept in the broom closet, we have probably named our brewery and each of our favorite recipes. We want to perfect our product, we want others to taste it, and we crave praise and recognition.
A gift which caters to this is perfect. In the example of beer koozies personalized with the name of the brewer's name, home brewery, or other interests, it captures their love of beer and appeals to their pride in the product. It also proves that the person organizing the gift has thought deeply about the brewer!
These are my number one gift choice for a brewer. It's a really cool beer gadget that makes the perfect gift for a beer brewer or a beer nerd (did I mention that brewers are insane for cool gadgets?). The Bevometer is a stylish beer koozie with an inbuilt digital display. It uses a digital counter to measure the number of drinks inserted in a drinking session, and even keeps score of the number of beers consumed over its lifetime!
The Bevometer also takes custom orders. If you are looking for a more personal touch, you can ask them to quote and make up a set of beer koozies personalized for your brewer friend. Help them feel like a celebrity when they share their latest batch with friends!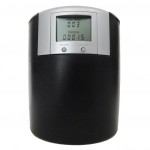 For as little as $10 or so, a Bevometer koozie ticks all the boxes:
It's affordable
It matches the brewer's passion for beer
It's humorous
Has 'cool gadget' appeal
Can be personalized and shows you care
As a bonus benefit, your brewer can also see exactly how much of their own product they are drinking!
If you have a brewer in the family or you need to show your appreciation for your home brewing friend, take a look at the available styles.
The Bevometer have an online store on Amazon, where you can get one for just $14.99 (this includes including free shipping on eligible orders).
For custom orders, you can send Bevometer their details via the Contact Page.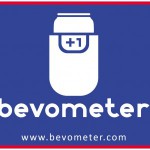 Cheers
You can find more products in the Supplier Directory – from books and brewing gear to 'craft beer of the month' subscriptions.
Thank you for reading! If you need more gift ideas for a brewer, or for questions and feedback, please leave a comment below!